Greetings Burgundy Wine Lovers!
I'm pleased to inform you that I have recently joined Moray Tawse as partner in Burgundy Direct Imports. I am bringing to the company 13 years of experience importing wines into Ontario, working with both restaurant and private clients, with a strong focus on French and Italian wines. I am sincerely looking forward to meeting Burgundy Direct clients and sharing my passion for classic European wines and gastronomy. We are currently engaged in growing our portfolio and building a website to detail our focus, ethos and growing collection of superb suppliers from Champagne, Chablis, Rhone, Piemonte and Tuscany. Please join our offer list and visit our website for previous and future wine offers.
Looking forward to meeting you!
Daniel Beiles
ABOUT US
Burgundy Direct's objective is to uncover and import the finest, traditionally made, terroir-focused, classic European wines. As our name suggests, the impeccably balanced and enchanting wines of Burgundy will be a strong focus. We will also bring the Burgundian concept and understanding of transparency of terroir and balance to our selection of wines from all wine growers in our portfolio. Our ethos is to handpick suppliers that represent the essence of their respective regions, climates and geographies. Burgundy Direct was founded to share the passion and unrivaled quality of Burgundy with Canadian wine lovers. It is this singular quality that informs our selection of all wines in the portfolio, which includes well-established estates and under the radar gems.
Current Offers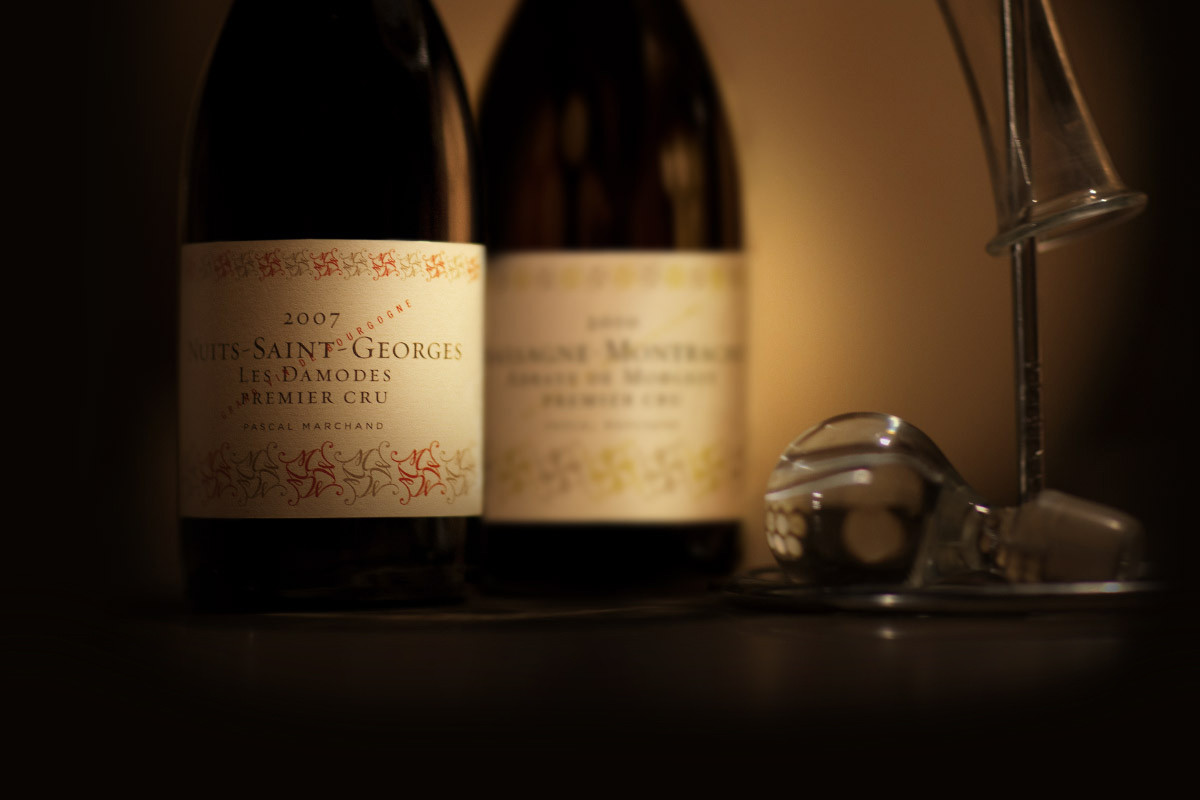 Half-Bottles (375ml)
2011 VOLNAY
Stephen Tanzer, Vinous Media writes: "Aromas of maraschino cherry, spices and mint, lifted by notes of herbs and licorice. Spicy red cherry and herb flavors are given refreshing cut by penetrating acidity." March 2014.
$36.75
Whites (750ml)
2011 BOURGOGNE CHARDONNAY "AVALON"
Blended from the following 35+ year-old village-level vineyards: Côte de Beaune "Pierres Blanches", Savigny-Les-Beaune and Pernand-Vergelesses, this combines the high-toned, racy quality of the higher-altitude chardonnay sites, with the ripe fruit, floral and mineral qualities of the best of the 2011 vintage.
$38.75
2011 MEURSAULT 1ER CRU BLAGNY
From the early 2011 vintage, this delicious and open-knit example boasts lithe structure, knitting together ripe stone fruit, anjou pear and a fresh mineral spine, showing an Undeniably charming, relatively early appeal. This is a winner for medium-term consumption, offering excellent value. Daniel Beiles, April, 2015
$99.25
Reds (750ml)
2010 BOURGOGNE PINOT "AVALON"
"This 2010 is a blend of Savigny, Chassagne (even some 1er cru), Pernand, Monthélie, Côte de Nuits Villages and even Morey! Again quite elegantly proportioned, though there's clearly an extra structural buffer. I just love the additional clarity and precision on display here – lovely wine." Bill Nanson, The Burgundy Report, 2012.
$38.75
2012 GEVREY-CHAMBERTIN
Allen Meadows', Stephen Tanzer, and Jancis Robinson all agree about the substantial, and pure, mineral quality of this wine, with Stephen Tanzer writing for Vinous Media: "Smoky reduction to the aromas of red fruits, mocha and meat. Juicy, spicy and tightly wound, with raspberry and redcurrant flavors complicated by hints of tobacco, iron and earth. Finishes savory and persistent, with supple tannins." March 2015
$80.45
Reds (750ml)
2012 CHAMBOLLE MUSIGNY 1ER CRU LES FEUSSELOTTES
Both Meadows' and Tanzer liked this wine, with Allen Meadows' writing: "An ultra-pure and exceptionally pretty nose offers up essence of violet, plum and blue pinot fruit scents. There is a lush yet vibrant mouth feel to the medium weight and lightly mineral-inflected flavors that are at once generous but lacy on the mouth coating, dusty and lingering finish. I very much like the delivery and quality of the underlying material." January 2014.
$134.35
2012 NUITS ST GEORGES 1ER CRU LES PERRIERES
Offering his purple heart of approval, Meadow's writes: "A cool and restrained nose offers up notes of ultra-pure red currant and wet stone nuances where the latter element also characterizes the delicious and refined middle weight flavors that possess a lush mouth feel, all wrapped in a wonderfully complex, balanced and long finish. This is really lovely juice." January 2014.
$122.25
2011 CLOS DE VOUGEOT Grand Cru
Both Meadows' and Tanzer praised this wine, with enthusiastic reviews. Tanzer writes: "(Marchand has three sources of fruit in this grand cru; vinified with 20% whole clusters): Bright, deep red. High-pitched aromas of cherry and dusty spices. Suave and fine-grained, with lovely inner-mouth perfume to its flavors of red cherry, red berries, pepper and herbs. Finishes with enticing lift and lingering spicy perfume." January 2013
$235.85
2012 BONNES MARES Grand Cru
Both Meadows' and Tanzer loving this wine, lauding it with impressive reviews. Tanzer writes "A beautifully complex, elegant and gorgeously pure nose offers up notes of violet, plum and a broad range of spice elements that are trimmed in just enough wood to notice. Just as with the Bèze there is seriously good richness to the muscular and voluminous big Bodied flavors that brim with palate coating dry extract that does a good job of largely buffering the very firm tannic spine. This sleekly constructed effort is excellent and should amply reward extended cellaring." January 2014
$379.95
Magnums (1.5L)
2010 NUITS ST GEORGES
Stephen Tanzer, Vinous Media: "Subtly complex nose melds raspberry, celery seed, blood orange, pepper, herbs and earth. Juicy and light on its feet, with an edge of pepper and spices energizing the red berry and earth flavors. Sappy, savory village wine with dusty tannins and excellent lift." March 2013.
$152.75
---
*Bourgogne level wines are packed in 12-packs
*Village level wines are packed in 6-packs
*All 1er Cru and Grand Cru are packed in 3-packs

Previous
Next